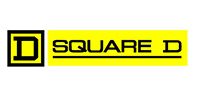 Square D Products at Our Store
At JB Hostetter & Sons, we carry a range of Square D brand electrical products including breaker panels, breaker switches, outdoor safety switches, terminal ground bars, and more.
Contact us for more information.
About Square D
Square D electrical products were acquired by Schneider Electric in 1991. Schneider is headquartered in Andover, Massachusetts. Square D is a flagship brand for the company.