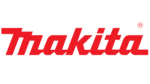 Makita Handtools & Accessories
Shop a complete line of Makita cordless tools at JB Hostetter. We stock cordless drills, circular saws, angle grinders, and orbital sanders. Need your Makita tool repaired? Bring it into our service department.
About Makita
Founded in 1915, Makita is an innovation leader, manufacturing best-in-class products at 10 plants operating in 8 countries. The unmatched quality and durability of Makita products is driven by the company's strong R&D capabilities, and have earned the trust of professional users worldwide.
At JB Hostetter & Sons, we offer the latest in Makita power tools. We even provide service to your machine to keep it lasting for years. Contact us for more information.