Speed Queen 10-Year Warranty Offer
Speed Queen 10-Year Warranty – Limited Time Offer!
From now until December 31, Speed Queen is offering a 10-year parts and labor factory warranty on all their machines. Stop by our store and take advantage of this limited-time offer today!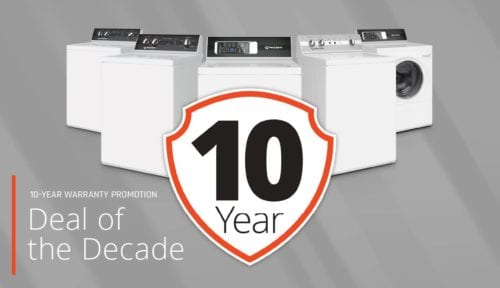 If you're looking for a new washer or dryer and are tired of machines that last only 5 years or so before showing signs of failure, this is a great deal to consider.
Speed Queen already has a stellar reputation for quality and reliability in the industry, and this 10-year factory warranty only adds more value to their products. This is not a warranty extension. It is a 10-year factory warranty on new Speed Queen washers and dryers.
This is truly a great deal!
Warranty Details
Covers all parts and labor for 10 years.
Applies to new residential washer, dryer, and combo unit purchases.
All residential models are eligible.
Call us at 717-653-1841 or visit our store for more details.
---
Learn more about our:
Hours:
Mon–Wed: 8am–6pm
Thu–Fri 8am-8pm
Sat 8am-5pm